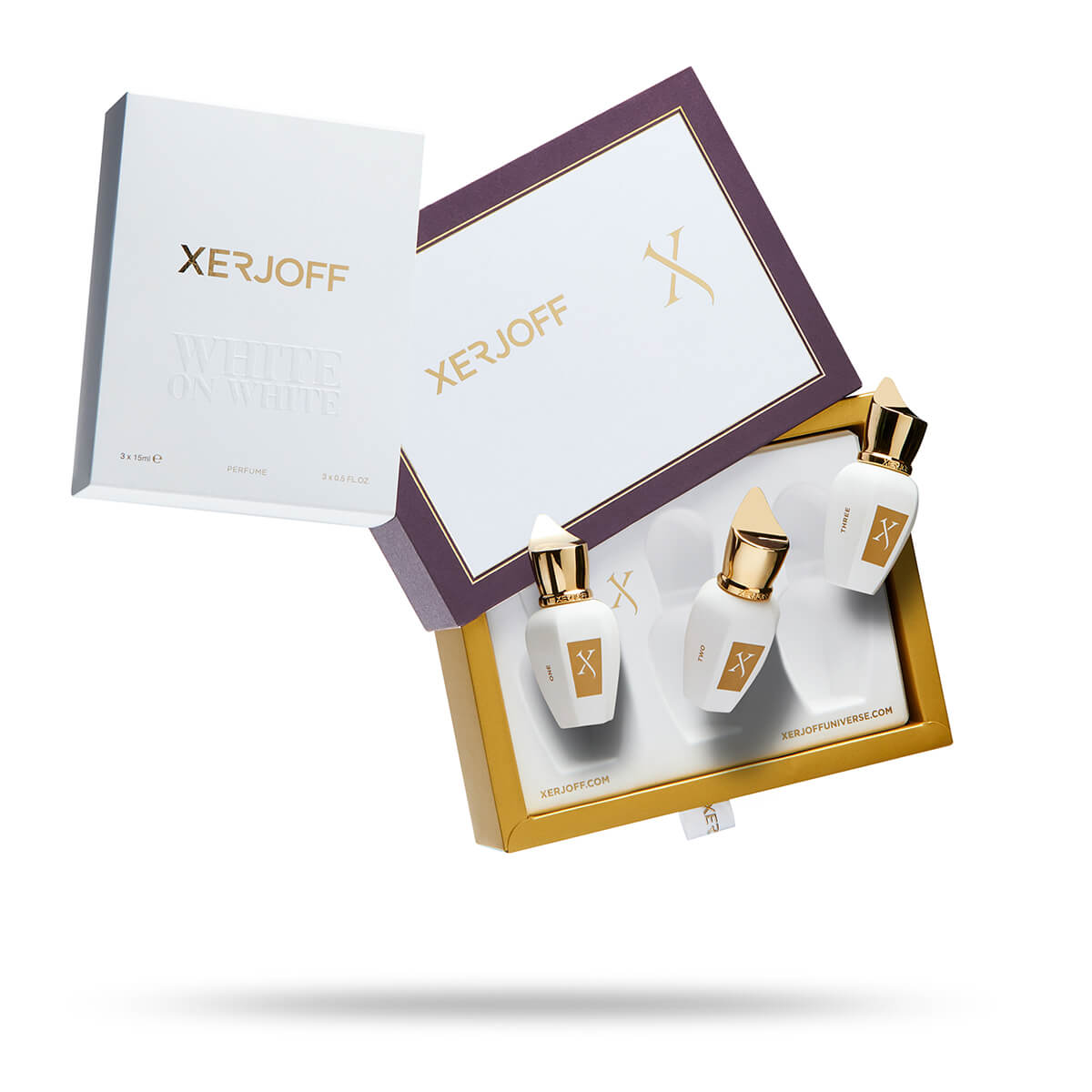 Along with the selection of the perfume, Xerjoff is giving you the chance to share your creativity and have your words featured on our website.
Once you've received the form, via email, for the perfume selection, you will have the opportunity to write a short poem in any language based on the perfumes from the White on White Set.
All forms submitted before the deadline (Promotion Ends on World Kindness Day Sunday 13th November 2022) will receive a voucher code for Free Shipping to use with your next order on Xerjoff.com with a minimum purchase of €150   (within 30 days of receiving the voucher).